Black Stories - Denkspel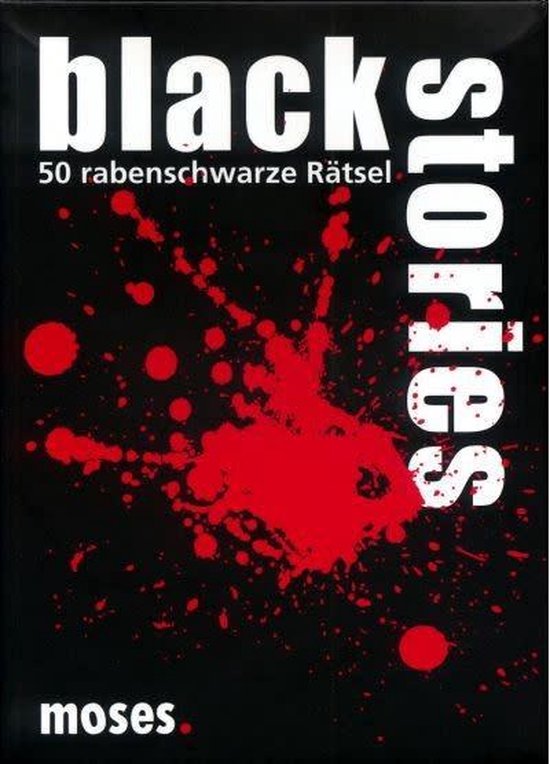 50 Black Stories met 31 misdaden, 49 lijken, 11 moorden, 12 zelfmoorden en een dodelijke maaltijd. Hoe is dat allemaal gebeurd? Black Stories zijn macabere verhalen waarin het doel is om, na een korte situatiebeschrijving, te raden waarom dit is gebeurd.

Om hier achter te komen mogen de spelers vragen stellen aan de spelleider. Deze vragen moeten met ja of nee te beantwoorden zijn. Het is ook toegestaan om vragen te stellen die meerdere alternatieven voorstellen, bijvoorbeeld: "Zaten er 0, 1, 2 of meer dan 2 kogels in het pistool?" Dit mag zolang de vraag omgeschreven kan worden als een serie ja/nee vragen.

Een heerlijk raadspel dat op geen enkel feest mag ontbreken en jou hopeloos in z'n ban krijgt!

Geschikt voor 2 of meer spelers vanaf 12 jaar.
| Verkoper | | Prijs | |
| --- | --- | --- | --- |
| | Black Stories - Denkspel | € 10.89 | Bestel |
Anderen keken ook naar